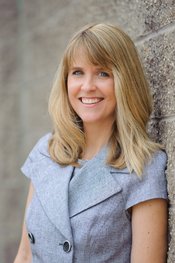 Therese Jilek
What does learning and growth look like in this new millennium? How do we service students with challenging thinking and provide global understanding? These questions have been driving thought and change in the Hartland Lakeside District for the past 5 years.
The Hartland Lakeside District recognizes the change in today's world and is transforming to meet our student's needs. Students today are not products in an assembly line of receiving information and memorizing isolated facts. These students have the need to consume and produce knowledge, create and participate in the global community.
Interactive white board technology, laptop computing, and handheld mobility provide the venues for students to collaborate and create personal learning. Teachers design their instruction to meet the needs of the learner, integrating the 21st Century tools to engage, deepen learning, and contribute right along with others in the world.
Goals of technology
1. Technology can be used to meet diverse learning needs. It provides the opportunity for students to design and express their learning in different ways.
2. Extensive access to information through technology enhances the ability to think creatively and solve problems.
3. Technology opens the world to each person. Making connections and building relationships enhance and extend learning.